Our Little Tykes Family Nature programs are offered Fall, Winter and Spring on 1st and 3rd Wednesdays and 2nd and 4th Tuesdays. They are designed for children 2-6 years old, but kids as young as 1 and old as 8 have enjoyed our programs!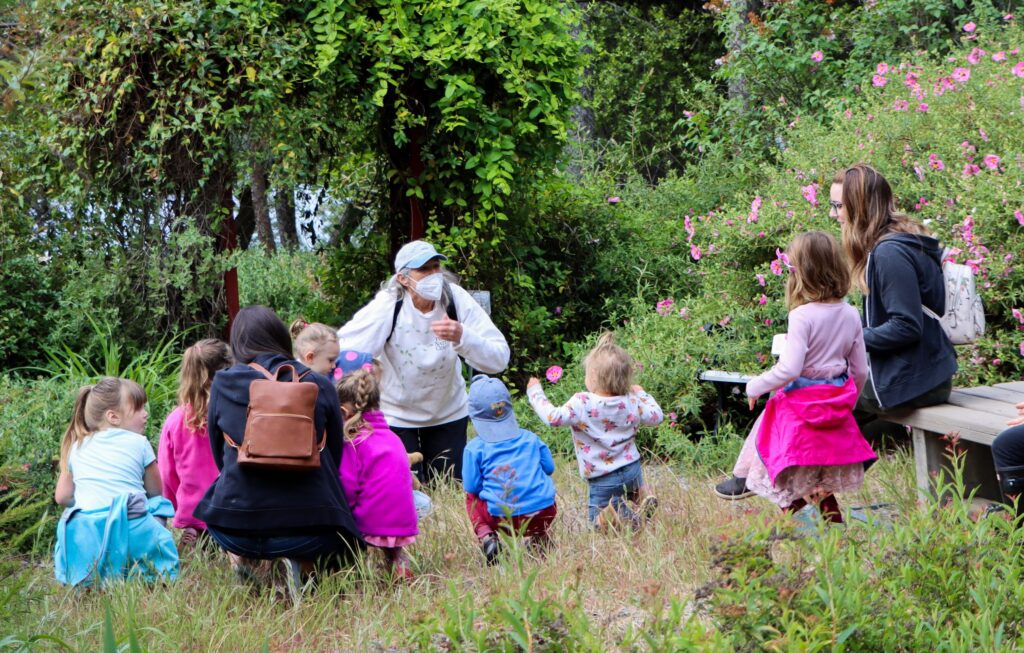 Fall 2023 Schedule
Alternating Tuesdays and Wednesdays 10-11:30am starting Wednesday September 6. The following sessions will be Tuesday September 12, Wednesday September 20, Tuesday September 26, Wednesday October 4, Tuesday October 10, Wednesday October 18, Tuesday October 24, Wednesday November 1, Tuesday November 7, Wednesday November 15, Tuesday November 21, Wednesday December 6, Tuesday December 12.
Please note our Tuesday programs are a repeat of the material from our Wednesday programs. Also, while our programs are primarily held on 1st and 3rd Wednesdays and 2nd and 4th Tuesdays, there is occasionally some variation based on holidays and conflicting programs.
The cost is $15 per class for drop in, and $10 per class if you sign up for 5 or more.
This is not a drop off program – please plan to have a parent or guardian stay with your child. Adults enjoy our program too!
Please contact us at programs@placernaturecenter.org to let us know you plan on attending!
2023-2024 Little Tykes Family Nature Program Registration Form