Welcome to the Placer Nature Center
---
Help PNC Rebuild the First Peoples Village – donate to our GoFundMe Fundraiser!
We are currently closed due to the stay-at-home order and will open to visitors as soon as we can!
Please contact us to schedule a visit, as we are open by appointment only.
Your family or school can reserve the Placer Nature Center for a Docent-led program in a fun, stimulating and safe environment.
We are adhering to COVID-19 protocol which requires wearing masks indoors and recommends masks outdoors. We will schedule groups separately to ensure sanitation and safety.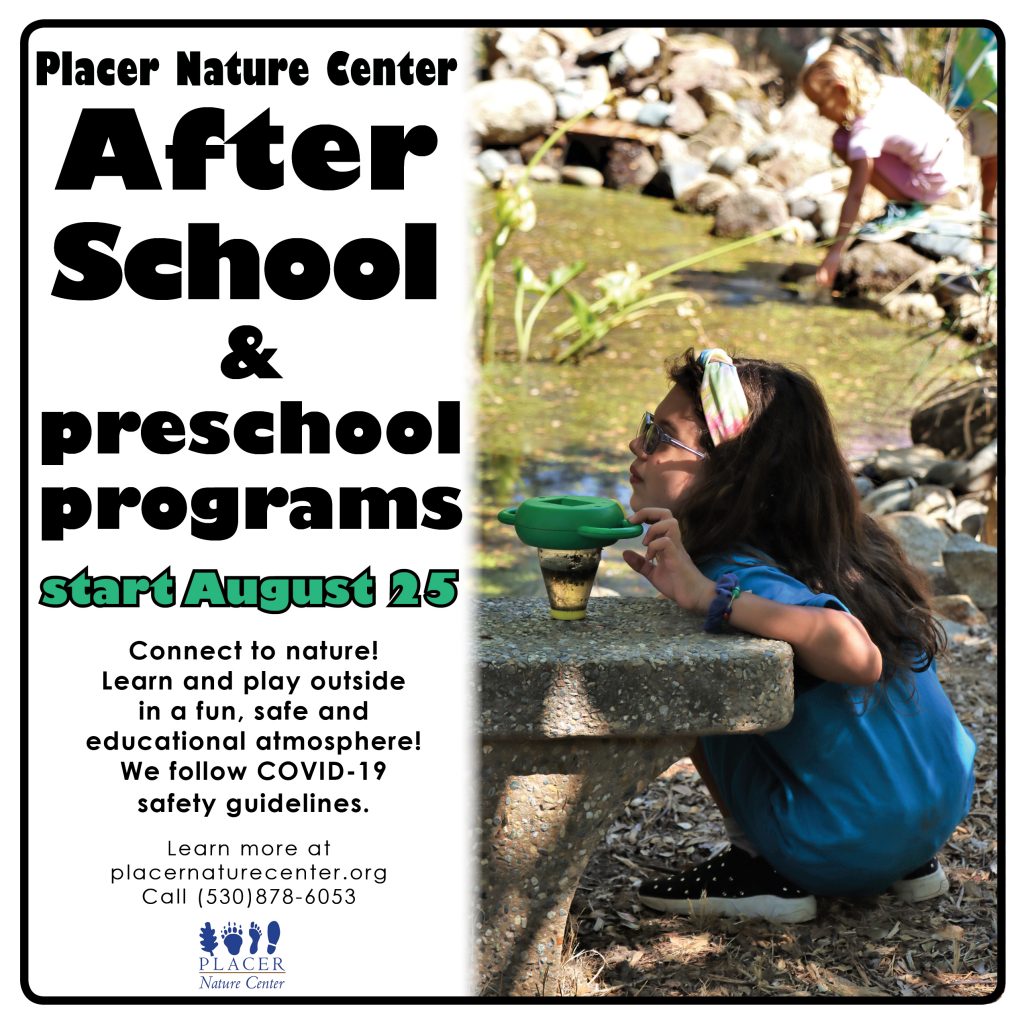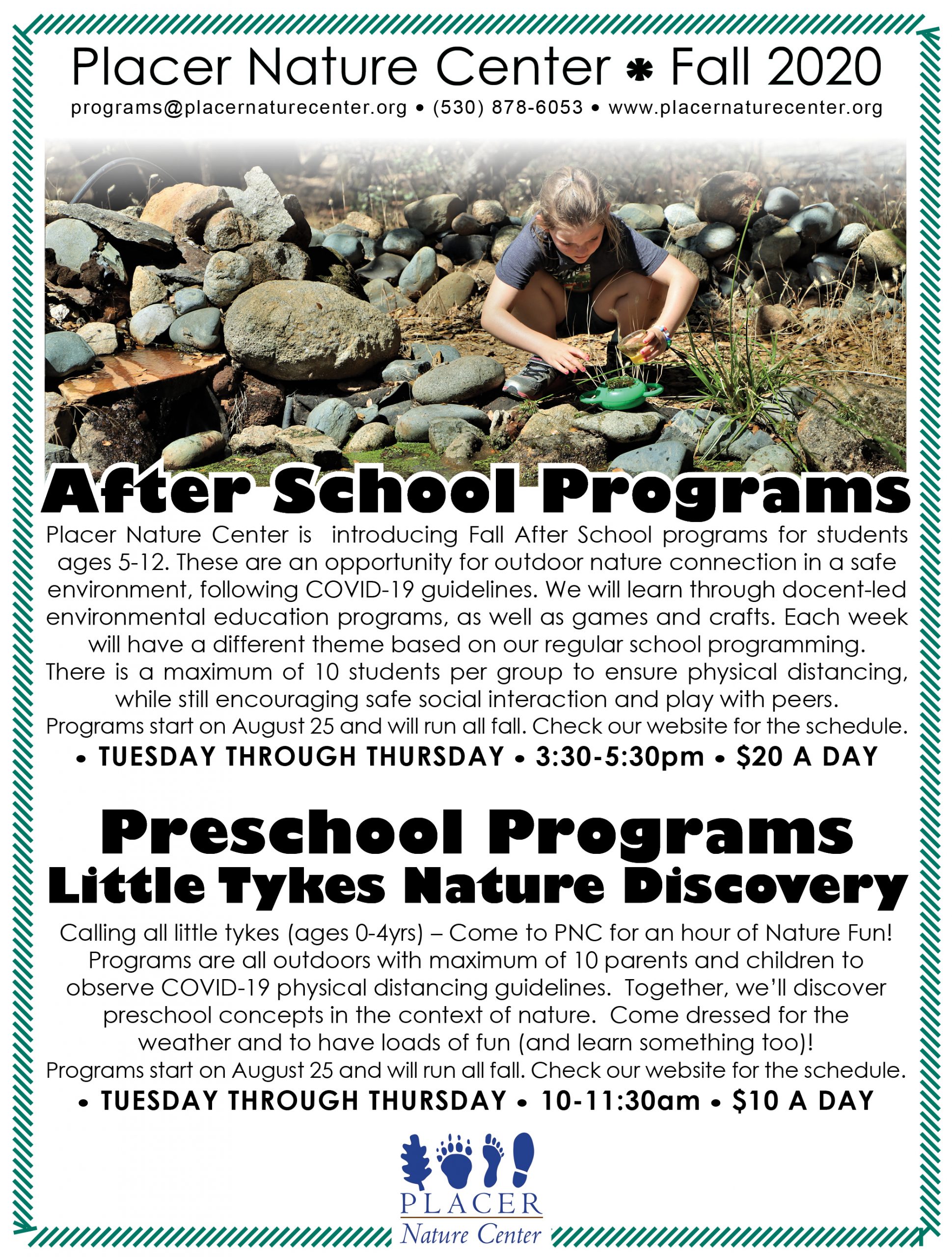 Contact us for more info!
Call (530) 878-6053 or email programs@placernaturecenter.org for more information and to schedule your visit!
We are following Placer County and California state guidelines and protocol for COVID-19. Click here to read our plan.
Click here to visit our Facebook page for more activities, experiments and videos for you to use at home!
Thank you Sierra Arbor Works for taking care of our trees!

Check out this great video from Colfax High School!
Colfax High School Presents PNC
PNC

is an outdoor classroom located on 60 acres in the beautiful Sierra Foothills. A place where children can find their place in the natural world as they develop science literacy. A place where people of all ages can explore their link with the out-of-doors and use the environment and our exhibits for educational growth.
A resource center for educators to learn methods and find material for teaching about natural systems.
A place for discovering our natural and cultural history and exploring how nature is linked with the arts, literature, history, and science.
A 501.c3 not-for-profit corporation inspiring stewardship of the earth through environmental education.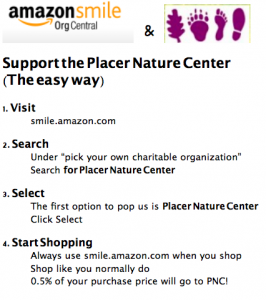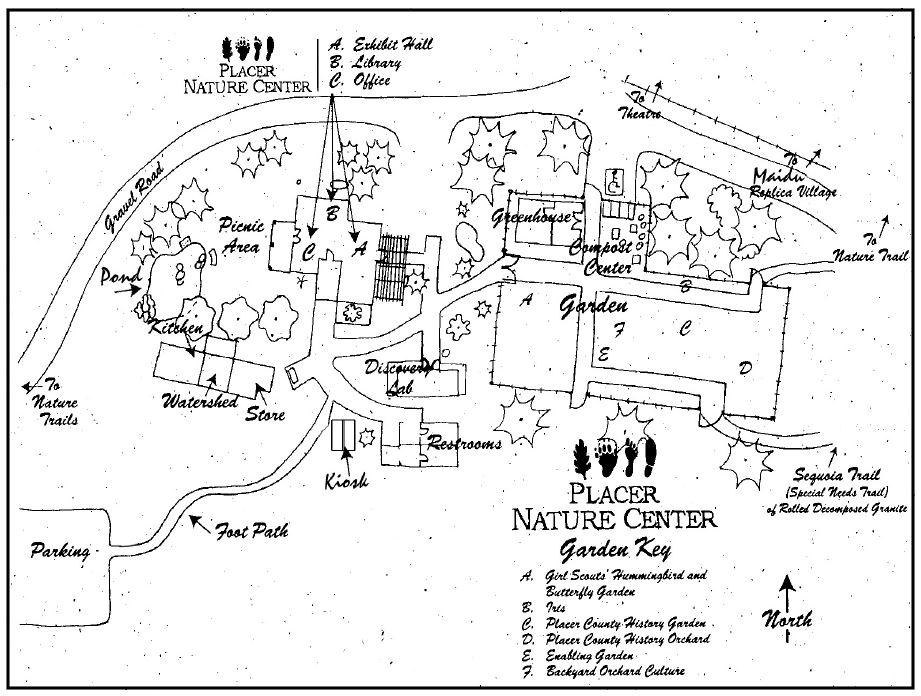 3700 Christian Valley Rd. Auburn, CA 95602