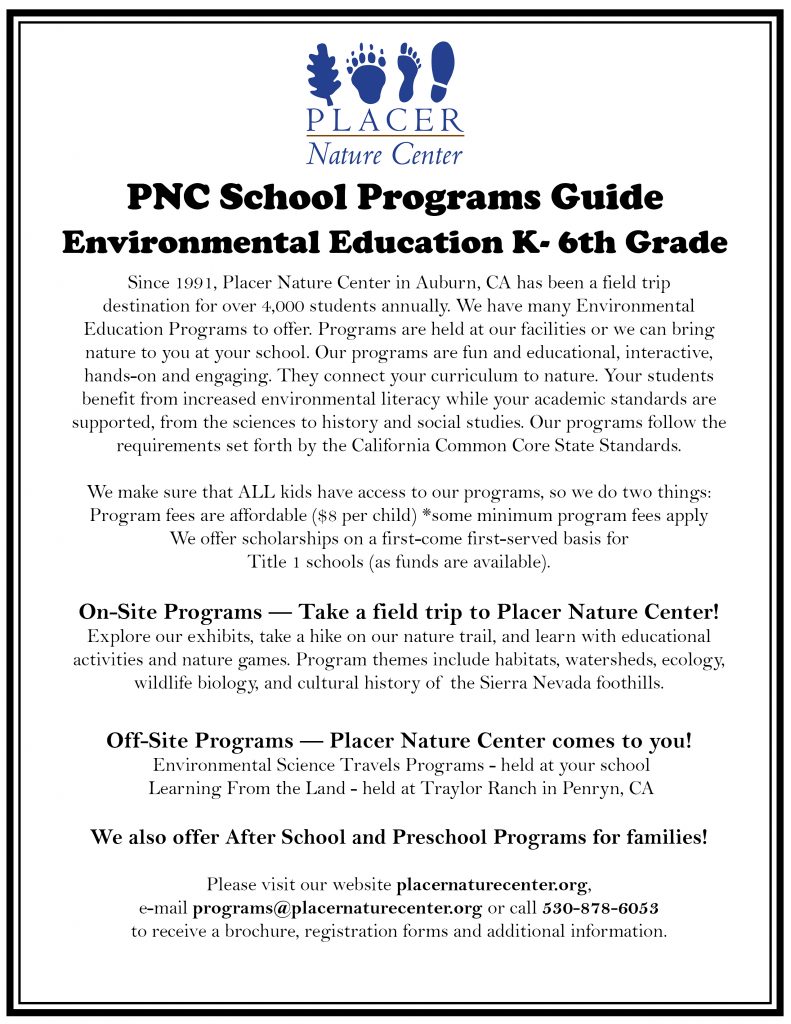 Book your field trip today!
Placer Nature Center is the field trip destination for 4,000 students annually!  We offer age appropriate programming in natural and social sciences.  Program themes include habitats, watersheds, ecology, wildlife biology, and cultural history of the Sierra Nevada foothills.  Our programs also meet the California Science State Standards to enrich school curricula.  We offer both on-site and off-site school programming.  Please access our School Program Brochure below to register for a program.
Because of the adapting system this school year due to COVID-19, we are offering flexible programs that meet your students' and school's needs, and we provide a safe space for outdoor education that follows California's COVID-19 protocol.
 Click the School Program Brochure link below to access a registration form and book your program today!
Printable Program Brochure:
 2021-2022 School Program Brochure
School Program Registration Forms
Please download and save the brochure to your computer.  You will then be able to access and fill out the registration form digitally.  You may also print the form and fill it out by hand.   Please email your completed form to programs@placernaturecenter.org or mail it to Placer Nature Center, 3700 Christian Valley Road Auburn, CA 95602.