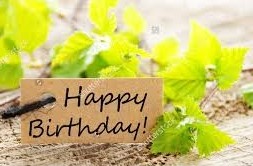 2- Fun Filled Hours, Customized To Your Child's Interest
Party could include:
A guided hike with scavenger hunt
Nature crafts
A visit to the Maidu Village
Playtime at our new nature playscape, Garrison's Par
We also offer party enhancement programs through collaboration with other for and non-profit wildlife rescue organizations and businesses. 
What we provide:
Our refrigerator and freezer are available for use.
Dishes, cups, silverware, clothe napkins and table cloths.
Customized activities for your child and their friends and family.
invitations for you to send to your guests.
A nature gift shop filled with many nature themed goodies. Teach your child the art of philanthropy, and the use of nature shop coins instead of goody bags.
How Does it Work?
Cost – $125 for up to 10 children ($5 each additional child)                          To schedule by email:                                                                                                               programs@PlacerNatureCenter.org                                                                             or call: (530) 878-6053
Green Birthday Party Application
It's a 'Green Birthday Party' because we provide tablecloths, cloth napkins, real plates, glasses and utensils  (nothing disposable). We are a pack-it-in; pack-it-out Nature Center. We do not provide garbage receptacles.
Would you like to use our invitations to send to your party guests? Please download the printable template here: